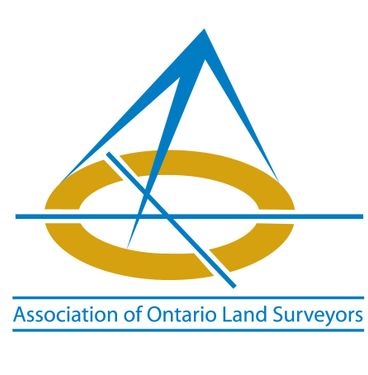 Association of Ontario Land Surveyors
GeoIgnite 2020 Community Sponsor

The Association of Ontario Land Surveyors (AOLS) is the governing body for Ontario Land Surveyors (OLS) and Ontario Land Information Professionals (OLIP). Established in 1892, the AOLS is one of the oldest self-regulatory and accrediting bodies in the province. It is responsible for the licensing and governance of its members and holders of Certificates of Authorization in accordance with the Surveyors Act and its regulations.
Ontario Land Surveyors in government and industry protect the interest of the public by minimizing the social, environmental, and financial risks of geographic information. The Surveyor General of Ontario represents government interests in the AOLS and provides public policy. The Office of the Surveyor General and legislation for land surveying are administered by the Ministry of Natural Resources and Forestry.
Professional surveyors use the latest in geospatial technology, including GPS/GNSS, to augment their measurement techniques and the demand for their services in Ontario is very high.