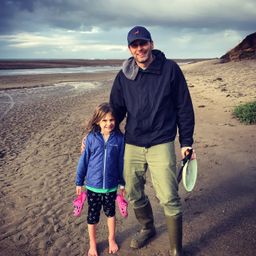 Colin Cooper
Technical Domain Expert
Quantum Spatial Canada Inc.
As a technical domain expert for Quantum Spatial, Colin has extensive experience working with raw LiDAR data and has pioneered much of Quantum Spatial's processing workflow for NIR and topo-bathymetric LiDAR, including hydro-flattening, intensity normalization, and point feature coding. Colin holds an M.S. in Geography/GIS and minor in Marine Resource Management (Oregon State University) and a B.S. in Environmental Science (University of Delaware). He is directly involved with the collection, processing and analysis of remotely sensed data including LiDAR (NIR and bathymetric), TIR Imagery, and aerial photography. Colin oversees the development of digital elevation models, as well as data accuracy validation and adherence to all national accuracy standards and specifications. He is also a specialist in spectral image processing (multispectral and thermal).
I enjoy music (listening and playing), disc golf, and making my daughter play old school videogames.
Sessions in which Colin Cooper participates