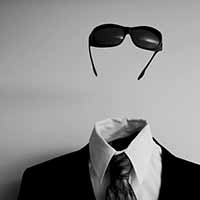 Martin de Zuviria
Geoprocessing Expert (FME - ArcGIS)
Excel HR - Contractor at DND - MCE

GeoProcessing Expert specializing in the design and implementation of GIS Enterprise Solutions based on the use of geoprocessing ETL tools to integrate, manage, edit and analyze spatial and descriptive information. He works at the Mapping and Charting Establishment (MCE), within the Department of National Defence (DND), as GIS Architect.

Mr. Zuviria became an Agricultural Engineer at the University of Buenos Aires, Argentina, and a Specialist in Remote Sensing at the CIAF, Colombia (diploma of excellence). He obtained his M.Sc. in Geographic Information Systems at the International Institute for Geo-Information Science and Earth Observation (ITC), The Netherlands (with distinction), and the degree of Doctor in Environmental Sciences at the Department of Geography of the University of Amsterdam, The Netherlands. He is a certified FME Professional (http://www.safe.com/about/contact/find-fme-certified-professional/)

He has worked in consulting and research in Argentina for Aeroterra S.A. (ESRI GIS distributors in Argentina and Uruguay), the Organization of American States (OAS), and the National Council for Scientific Research of Argentina (CONICET); and in The Netherlands, Thailand and Bolivia for the International Institute for Geo-Information Science and Earth Observation (ITC). After moving to Canada in 2002, he worked in Ottawa for MaxSys Engineering Solutions Inc., PCI Geomatics, Agriculture and Agri-Food Canada, Environment Canada, Indian and Northern Affairs Canada, National Defence, and Terralogik Information Systems, and in Toronto for MapArt.

Since moving to Canada, Martin has participated in various projects abroad (India and Costa Rica) and managed Canadian government funded projects under the aegis of CIDA Inc., Industry Canada, Agriculture and Agri-Food Canada, Public Safety and Emergency Preparedness Canada, the National Research Council of Canada, Environment Canada, Nav Canada and the Competition Bureau. He has presented seminars at different institutions, including Queen's and Carleton universities, on using modeling tools to predict, monitor and assess the impact of the fluctuation of climatic parameters on crops and (semi)natural ecosystems.

He has had long-term cooperative relations with the Intergovernmental Panel on Climate Change (IPCC), recipient of the 2007 Nobel Peace Prize. Following a special request from the IPCC, he designed a methodology for spatial modeling of climatic parameter fluctuations using Geographic Information Systems (GIS) in collaboration with the IPCC's co-Chair, Dr. Osvaldo Canziani. This methodology was presented in New Delhi, India, at MapIndia 2006 (www.gisdevelopment.net/application/environment/overview/mi03095a.htm) and at the TATA Environment Research Institute (TERI), at the request of Dr. Rajendra K. Pachauri, who was then Chair of the IPCC and TERI's Director.

Martin de Zuviria has produced many reports and training materials, and has published several scientific papers in over thirty years of experience at gathering user requirements and applying GIS and Remote Sensing ETL tools in different areas.

Martin de Zuviria is also the Director of MapaMundi Inc since its creation in 2013. MapaMundi was distinguished  by Safe Software (www.safe.com) as one of their few business partners in Canada.