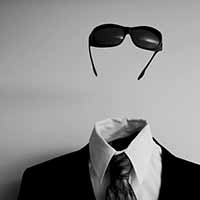 Benjamin Bosch
Economic Attaché
Luxembourg Trade and Investment Office - NY
The Luxembourg Trade and Investment Office in New York is an arm of the Luxembourg Ministry of the Economy and as such we foster the economic relations between the Luxembourg and Canada as well as the US. We assists companies with the expansion of their business to Luxembourg and their entrance into the European markets. We also facilitate trade between Luxembourg and the Eastern part of Canada as well as the US and support Luxembourg-based businesses in the establishment and development of their activities on the North American market.
We work closely with a wide variety of actors and organizations from Luxembourg, such as the colleagues of the Luxembourg Space Agency which is a part of the Ministry of the Economy. The LSA promotes the commercial space sector in Luxembourg by providing support to the space industry, fostering new and existing businesses, developing human resources, offering access to financial solutions and supporting academic learning and research.
At GeoIgnite 2020, I first and foremost hope to learn more about the Canadian geospatial sector and get a better understanding of the various actors and opportunities. Please don't hesitate to hit me up, I'm always happy to chat, make connections, explain Luxembourg, have fun conversations and learn.