James Ashton - Technology Manager - Agriculture and Agri-Food Canada & Paul Giroux from Slimgim - Agriculture Canada's COVID-19 Response
12:00 PM, Thursday 23 Jul 2020 (45 minutes)
Break
12:45 PM to 01:00 PM (15 minutes)
Agriculture Canada's COVID-19 response with location data & technology helping drive Objectives and Key Results (OKR's) on the Enterprise GIS Roadmap

This talk is designed to provide insights and guidelines for managing and directing Geospatial programs and uses the COVID-19 response (Maps Apps and Data) and digital transformation as the means to achieve the Objectives and Key Results of the Geomatics program.
At AAFC the strategic initiatives of our data driven Enterprise GIS Roadmap represent key opportunities within our organization that are being leveraged to achieve our long term goals. In this talk we will give an overview of how AAFC's is using the Slimgim Capability Maturity Model to annually diagnose success factors across 6 categories. The model measures organizational health top-down reducing complexity by setting focus on the most crucial aspects of the geospatial program. The roadmap represents a way forward that concentrates corporate attention on areas most likely to improve while balancing efforts on developing strategic clarity, alignment, capability and mindsets through a series of enterprise initiatives.
Canada's food system comprises a complex network of actors from farm to fork that work together to ensure the availability and accessibility of food for all Canadians. This includes producers, manufacturers/processors, wholesalers, retailers, food service establishments, and food security organizations like food banks and community programs.
The COVID-19 pandemic has and continues to impact Canada's food system:
• Abrupt shifts in consumer purchasing patterns.
• Supply chain disruptions – trade; workforce; surpluses and shortages.
• Food security operations – reduced donations; limited volunteer capacity; increased need for these services.
Through it's COVID-19 response the Agri-Geomatics program at Agriculture AgriFood Canada has made GIS more pervasive in the organization. Within days of the COVID-19 project kickoff everyone was rapidly grounded in a visual conversation using geospatial data. This allowed us to have data driven meetings with policy analyst, market analyst, and data science resources which allowed us to collaboratively explore the location based problems pertaining to their many business lines in the agriculture sector. With a central digital experience everyone could quickly access real-time information products and data to further dig into the problem definition and potential response or analytics. With a strategic roadmap and a global pandemic we were well positioned to demonstrate the value and the raise stature of GIS in the organization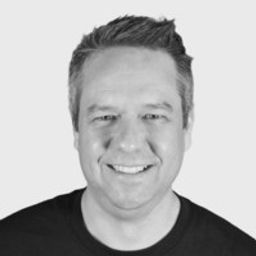 Slimgim.info
Founder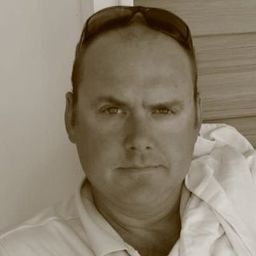 Agriculture and Agri-Food Canada
Technology Manager